Ritchie Water Fountains
As the new barn comes to a finish, it becomes all about the details. Ritchie Industries has a large selection of water products for horses. The ones shown in the pictures are automatic wall mounted fountains.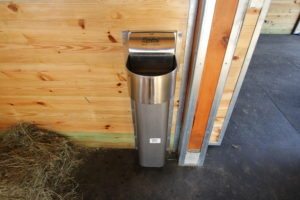 It delivers fresh clean waters to your horse so you no longer need to carry heavy buckets. This fountain has freeze protection and has a rapid refill. It has a stainless steel finish and curved edges for long lasting durability.
Nikka's stall mate Matt loves his new home!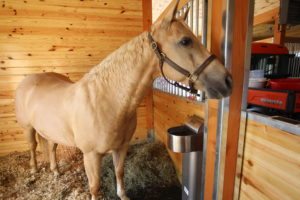 More pictures are to come of the whole barn!
To see the whole line of Ritchie Industries products, visit them at ritchiefount.com
For more information about Olson Development LLC, give us a call at (203) 972-7722, or visit us at www.olsondevelopmentllc.com.