Trouble Loves His New Dutch Doors
These newly installed dutch doors can be designed to match almost any style and color barn. Heritage Equine Equipment created a full line of custom doors, windows, and stall fronts that are strong, sturdy, and built to last. The products can be manufactured to meet your standards for your barn.
Not only are there products well made, they have great customer service that are there to guide you through the process.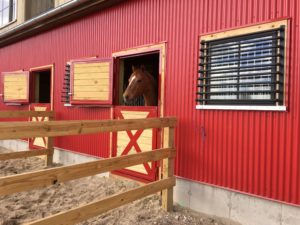 We recently installed Heritage doors on a newly built barn, and they were built to perfection. They were built to match the exterior of the barn and provide a custom feel.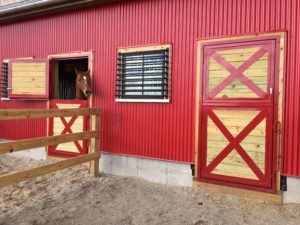 Shown in the photos is Trouble, the horse, and the beautiful custom doors.
For more information about Heritage Equine Equipment check out their website, www.heritageequineequip.com
For more information about Olson Development LLC, give us a call at (203) 972-7722, or visit us at www.olsondevelopmentllc.com.