Installing Marvin's Integrity Window line to this New England Modern, Barn design
Aside from their durability and energy efficiency, Marvin Integrity Windows has a timeless look. They have a timeless look with architectural versatility and stunning looks in all style homes.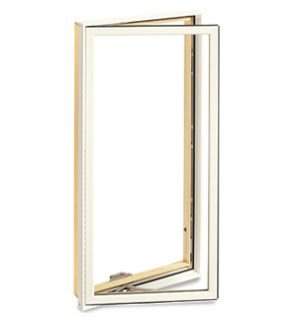 Mark Olson, designer, has incorporated both modern and traditional Marvin Integrity windows into his New England modern barn home, which was recently completed in 2016.
With the front elevation conforms to the neighborhood's traditional homes, and the rear of the home is a modern design. This home is one level and is built with an interior courtyard. It is designed to incorporate the panoramic views seen from this stunning lot in Connecticut.