Shaws Farmhouse Sinks fit any Kitchen Style
Shaws Farmhouse sinks have been crafted in England since 1897. These sinks are made to resist scratches and any other cooking wear and tear. With many different sizes, designs, and color options, Shaws sinks are a perfect match for every style kitchen.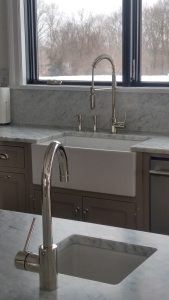 Olson Development uses these sinks in our custom kitchens because of its durability and the timeless look.
Shown are our kitchens with the Shaws Sink.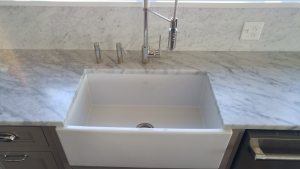 To learn more about these sinks check out www.rohlhome.com/Kitchen
For more information about Olson Development LLC give us a call at (203) 972-7722, or visit us at www.olsondevelopmentllc.com.