Holiday Party Clean Up
Are you hosting a holiday party this year? Here are some helpful tips to make the clean up process faster and easier:
1. Bring all the dishes into the kitchen and clear of the dinning room table. You can fold up the tablecloth and shake out the crumbs over the sink, garbage, or right outside. Wash all the table linens right away to help remove any stains.
2. Put all the leftovers away. All the food than needs to be refrigerated should be put in containers, or covered with plastic wrap or tin foil.
3. Wash or soak all the dishes. Any pots or pans should be soaked in hot soapy water. You can clean them later that night or the next morning. Place all dishes and silverware in the dishwasher to get them off the kitchen counters.
These quick tips will help your home feel much cleaner and help you relax.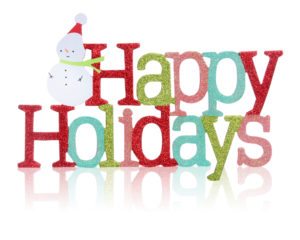 Olson Development wishes everyone happy holidays and a happy new year!
To read more about this check out www.goodhousekeeping.com
For more information about Olson Development LLC, give us a call at (203) 972-7722, or visit us at www.olsondevelopmentllc.com.