What Style Bathroom Do You Like?
The DIY Network created a list of the best bathroom remodeling trends.
1. Smart Storage: Practical storage will never go out of style. Whenever possible, take advantage of vertical space and take your cabinetry up the wall.
2. Classic Whites: Like denim jeans or a fisherman's knit sweater, old-school white subway tile never goes out of style.
3. Heated Floors and Towel Warmers: A towel warmer can provide warmth and comfort starting at around $100.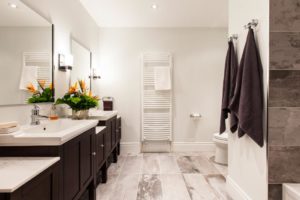 Check out the full article at www.diynetwork.com/
For more information about Olson Development LLC give us a call at (203) 972-7722, or visit us at www.olsondevelopmentllc.com.