Winaico Solar Panels Help Lower Your Energy Bills
We use Winaico solar panels because they have a 25 year linear performance guarantee. This means they will operate like new after 25 years of use. These solar panels makes the change to solar worth it because your energy bill will lower and you will be helping the environment.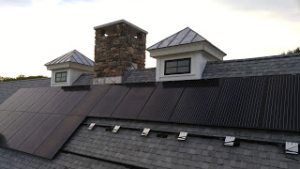 Shown above is on of our newly built homes with panels on an asphalt roof.