Seven Tide – Virtual Reality Architect and Designers Dream
During the process of building one of our custom homes, we have noticed one of the hardest decisions to make revolves around windows and doors. There are so many styles, colors, and sizes to choose from. We just found the best virtual reality showroom that will help smooth the building process.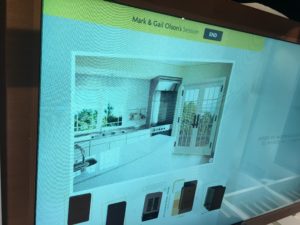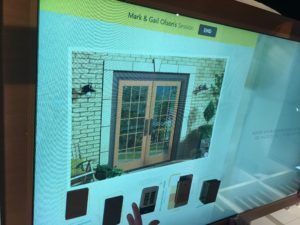 This showroom, Seven Tide, is a designers dream! As shown in the photos above, you are able to choose from a variety of Marvin Windows and Doors, not only the style but the color. But it gets even better! In real time, you are able to use the exact dimensions of the room you are building and place the doors and windows inside. This is then projected on a screen, helping the clients, architects, and designers know how it will look in the room and if the size needs to be changed. Seven Tide is the only place like this in the country allowing the use of cutting edge technology to help make building decisions.
Seven Tide provides a totally custom and wonderful experience, and there is no pressure to buy. All the employees are Marvin reps, and other manufacturers reps, and not sales people. Shown below is Mark Olson, owner of Olson Development, working side by side with Marvin.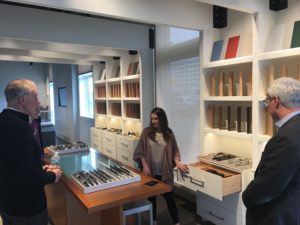 Seven Tide is a must for anyone in the process of building their dream home. With all of Marvin's Windows and Doors being made in America, you are almost guaranteed to get the best products in the market. Check out this showroom located right in the heart of Boston to make the building process just a little bit easier.
Want to learn more about Seven Tide and what they have to offer, check out seventide.com.
For more information about Olson Development LLC give us a call at (203) 972-7722, or visit us at www.olsondevelopmentllc.com.