How to Reduce Your Risk of a Winter Barn Fires
Barn fires happen more during the winter while trying to keep the animals and people warm. Here are some important steps to follow on how to prevent fires in your barn this winter.
1. No smoking inside the barn or near hay.
2. Make sure all heaters in the tack room are working properly and the cords are not frayed. All heaters should be turned off when unattended and are stored safely.
3. Check the cords and plugs on all heated water buckets. If the cord looks warn or frayed, and the plug looks bent, replace it.
4. Propane and kerosene heaters should be stored or used away from horses and hay.
5. Clean all cobwebs. Cobwebs can potentially help a fire grow.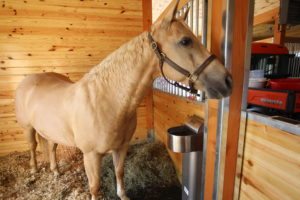 Check out www.horsechannel.com to read more about barn fire safety tips.
For more information about Olson Development LLC, give us a call at (203) 972-7722, or visit us at www.olsondevelopmentllc.com.