Bosch double wall ovens are perfect for all cooks
This Bosch oven provides many unique safety features, for example there is an extra timer that will automatically shut off the ovens, which makes the food come out perfect every time. The oven has many styles and finish colors. You can get the oven door to open to the left, right, or down which allows families to age out in their homes.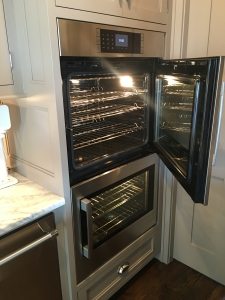 Shown in the photos above: Bosch Double Wall Oven, Stainless Steel, Right Swing Door.
Check out more Bosch products here: www.bosch-home.com.
For more information about Olson Development LLC, contact us at (203) 972-7722 or visit us at www.olsondevelopmentllc.com.